Thank you for showing us around London. Touring the Tower of London without you was not the same. The walk to Westminster Abbey, as you pointed out different buildings, gave us a captivating look into London. I truly savoured the Indian restaurant you took us to and  enjoyed talking to you as a friend.
D Cohen, Scarsdale, NY, USA                                                December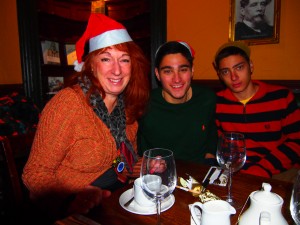 Xmas lunch with the Chozick boys in Bath December
We enjoyed every aspect of our trip, from being greeted … to our last day in London it went smoothly and met our expectations.  We were pleased with all the guides and our driver in France.  I  hope you will let them all know we can recommend their services to any who ask.
Mr & Mrs Offen,  USA            via the travel agent below
And  I very much enjoyed working with you and look forward to contacting you for future services.
MT de Willermin,  Academie des Arts de Vivre, Paris, France             October
My directors come back of vacation and asked us to thank … and make many cheers for Anna Mark guide, said that she is very knowledgeable, very friendly and very helpful, she made all the difference for the vacation.
For R Gerstner, Travel Agency Owner, Sao Paulo, Brazil                       September
 Just wanted to say that it was a pleasure meeting you earlier today at Hampton Court Palace and the tour went really well. The group were all very happy and I think your explanation of things made it especially enjoyable.
Justin Simon, ABN AMRO London, UK                                                            August
Thank you for a memorable day.  It was a lot of fun and very meaningful for my mother, Bonnie, Alix & Renna.  My mother has nonstop energy.  After you dropped us off, she continued her one-woman tour of London that included her personal history and the layout of the city.  I'm sorry that we kept you out so late!  I was out of steam before you were as it ran longer than both you and I expected.
Jon Haber, Washington DC, USA                                                                       August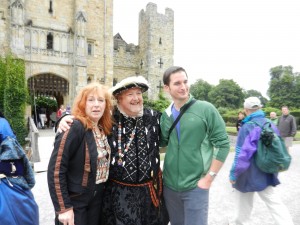 Fun Tour, thank you   Virginia Coss, USA                                       August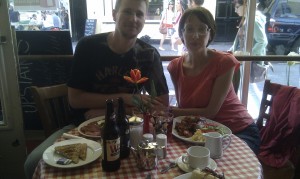 Everything in our tours was just perfect.   We had a real English fairy tale
 Elena & Pavel Shugaeva, Russia                                             July
Je tenais à vous remercier pour la magnifique journée que nous avons passée  avec vous à Londres. Toute la famille était ravie ! Vous avez été très efficace et nous avons tous apprécié vos connaissances… et votre humour (anglais).
Dominique Müller, Stuttgart, Germany                                                             July
Grace à vous, avec le minimum de fatigue dans le minimum de temps, nous avons découvert le maximum de votre belle ville de Londres. Vous avez présenté avec beaucoup de connaissances, d'humour et d'ironie, en  allemand et en français, en jonglant avec aisance entre les deux langes, l'essentiel de ce que nous pouvions voir en si peu de temps. Nous gardons une excellent souvenir de cette belle et joyeuse journée de découverte et vous remercions très vivement de tout ce que votre présence nous a apporté.
Raoul et Michelle Gauzin St Cere France                                                           July
I will be sure to pass your name on to friends who are coming to London in the future. Thanks for making our trip very memorable!
Shannon Civetta,  Randolph, NJ, USA                                                                July
Juste un petit mot pour vous remercier de votre superbe prestation du 22 juin.  En effet mes clients ont adoré !  Je garde vos coordonnées pour une prochaine fois !
Marie Astrid Stock, Executive Travel, Switzerland                                      June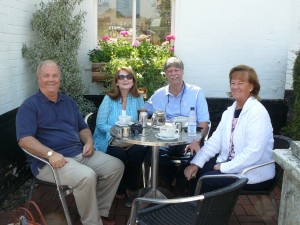 Had a wonderful time with you as our guide.
Sheryl Meyering                                                                                                           June
Thank you again for taking us around on Saturday. My family and I really enjoyed meeting you and appreciated your guiding us.
Zach Goodman NY, NY , USA                                                                                 June
Nous voulions, Françoise et Moi vous dire que nous avons passé quelques jours très agréables grace a vous et a l'organisation de ce voyage "Arts and Crafts". Merci beaucoup. A un autre jour peut-ètre!
François Martin, Normandy, France                                                                 May
We really enjoyed our time with you. You are an amazing guide and a wonderful new friend. I am certain should we ever be in town we will meet for a pint and a bite to eat. AND if you are ever in the states on the east coast please contact us and we will meet you somewhere!
Kate and Kit, Pennsylvania                                                                                      June
Je ne sais pas trop pourquoi mais quelque chose me pousse ce matin à vous redire à quel point vous avez fait cela de main de maître, donc à vous féliciter – et en ce qui me concerne à vous remercier –  d'être ce que vous êtes. J'ai apprécié au plus haut point votre gentillesse et, par-dessus tout, votre sens de l'humour, dont nous sommes si dépourvus … J'ai pris conscience du fait que cette qualité est essentielle dans la vie. Pour moi, vous avez été une guide idéale (je ne vais pas manquer de le dire à qui de droit, je vais claironner ça urbi et orbi !!!).
Merci encore de tout ce que vous avez fait pour que ce tour ait été ce qu'il a été, i.e. une grande réussite. Tout le monde était content, moi la première. Je ne vais pas l'oublier de si tôt. Je vous envoie une grosse bise très amicale.
Guillemette Viriot, France                                                                                May
Par dessus tout, je garde un excellent souvenir de notre guide, Madame Anne Mark, dont je pourrais dire sans trop exagérer qu'elle est parfaite : gaie, gentille, et surtout un sens de l'humour exceptionnel, qui a ensoleillé notre petit voyage.
From one of the group  of the Arts and Crafts themed UK trip organised for the friends of the Musée d'Orsay:
HMS Voyages Travel Agency, Paris, France                                             May
Thanks so much again for today's wonderful tour.  Lisa, Meredith and I thoroughly enjoyed the sights and our time together.  We had a wonderful trip.  Of course we will refer all of our friends to you for tours when they visit London.
Sherman Cohen Atlanta, Ga, USA                                                                   May
Just got back last night.  Wanted to thank you again for a great time even though the gale force winds………we had a great time and my favorite meal was at the pub!!!
Ceci F, Atlanta Ga, USA                                                                                        May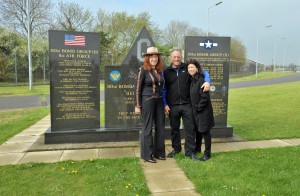 Thanks for all of your help. It was a great day
Dr Gary Birken, Hollywood, Fl, USA                                                                May
Thank you for a lovely day. Stephanie and I really enjoyed it, especially learning about the Dunkirk evacuation. Have a wonderful spring; your future tourists are very lucky to have you.
Mary Bay USA                                                                                                              March
Anne – just arrived back after an excellent day trip, thanks to you.   I had a guy with us who was ex OPEN UNIVERSITY VIP – and he had nothing but praise for an excellent, informative presentation  – plus you gave excellent advice to both Stephen and myself and for that also a very BIG thank you.
Kath Oakley, – Derek's Tours                                                                                   March 
We had a delightful time with you and a wonderful time with Rosie in Cambridge. Thanks for setting it up.  Look forward to seeing you next year.
Serra Y, NY, USA                                                                                                        February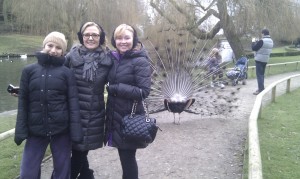 Thank you so much for a wonderful day. We really enjoyed the tour.
Marla Wexler, USA                                                                                                       January
We enjoyed your services, and I would not hesitate to recommend you.  I appreciate your good work in taking care of us!
Edward  M,  Chillicothe, MO                                                                                     January